As COVID-19 lockdown restrictions spread in early 2020, investors bid up Zoom as a pure-play in the market for remote business communications and conferencing. However, with new vaccines now presaging an end to the pandemic, investors have begun to question whether future growth can support Zoom's inflated share price. The central question is whether the pandemic will lead to a sustained change in enterprise/worker behavior that favors increased remote video conferencing – or simply last for the duration of the current crisis. While Zoom's user additions were certainly remarkable in 3Q, many new users were smaller businesses and consumers that are likely to have a higher churn rate than large enterprise customers. 
Also, as the crisis passes, momentum investors could rapidly abandon ZM to chase the next opportunity. The company plans to drive growth by adding new customers and expanding its wallet share at existing customers, both of which have plenty of headroom, in our view. International expansion and product extensions are also natural growth vectors.
Zoom is relying on bottom-up growth from its 'freemium' sales model – providing free basic service while also seeking to move upmarket through enterprise sales made by its sales force and channel partners. Although the company is competing against some large industry incumbents, it may have just the right mix of innovative technology and strong customer service to take share from these larger competitors. The run-up in the ZM share price has blasted valuation into the stratosphere, a momentum the company may find hard to sustain.
RECENT DEVELOPMENTS
Zoom reported results for fiscal 3Q21 (ended October 31) on November 30 after the market close. Zoom beat the top end of its revenue guidance range by $87 million and consensus by $84 million, helped by the sustained massive increase in users during the pandemic. The company also raised its top- and bottom-line guidance for FY21 (ending January 2021). However, ZM shares fell 15% on December 1 as investors focused on the company's ballooning costs, non-GAAP gross margin compression, and sequentially weaker profitability growth in 3Q21. Revenue rose 367% from the prior year to $777.2 million, with 81% of the increase from new users and 19% from additional subscriptions provided to existing customers. 
The non-GAAP gross margin declined by 15 percentage points from the prior year and by four percentage points sequentially to 68%. Management attributed the extreme margin compression in part to the 'dramatic increase in usage related to the pandemic' as the number of free users spiked. This included usage at 125,000 K-12 schools that began hybrid on-line/in-class learning in September. The company also continued to use hyperscale cloud providers Amazon Web Services and Oracle at a higher rate than before the pandemic. Non-GAAP operating income jumped to $291 million, up strongly from $21 million in 3Q20 though sequential growth was a more modest 5%.
The non-GAAP operating margin of 37% rose 25 percentage points from the prior year but fell four percentage points sequentially. The company reported non-GAAP net income of $297 million or $0.99 per diluted share in 3Q21, up from $25 million or $0.09 per share in 3Q20. EPS rose a more modest 7% from the prior quarter. With the COVID-19 pandemic, the company's customer growth has been off the charts. The company tracks its high-value enterprise/business customers in two ways. First, customers with more than 10 employees rose 485% from the prior year in 3Q as the company added 63,500 customers, bringing the total to 433,700. 
While this was meteoric growth compared to the 7,800 customers added in 3Q19 (pre-pandemic), growth slowed from the 100,000+ added in the first and second quarters. The second way that the company tracks high-value enterprise customer growth is through the number of customers generating more than $100,000 in trailing 12-month revenue. 
This metric expanded by 136% year-over-year in 3Q to 1,289. The company added 301 customers in the class, showing not just expectedly strong year-over-year growth but also 37% sequential growth. On May 7, Zoom acquired Keybase, a secure messaging and file sharing service, for an undisclosed amount. Zoom was clear about its motivation for its first acquisition; it was interested in Keybase's encryption and security expertise as Zoom works to overcome security flaws in its own technology. Keybase will be integrated into Zoom's security engineering team as the company moves to provide true end-to-end data encryption to its enterprise customers, something the company had previously featured but not actually provided.
EARNINGS & GROWTH ANALYSIS
We are raising our FY21 non-GAAP EPS estimate to $2.95 from $2.68 and our FY22 forecast to $3.18 from $2.71. Our FY21 estimate is above management's upwardly revised guidance range of $2.85-$2.87. Our long-term growth rate estimate is 31%. While Zoom's startup business model was focused on becoming an easy-to-use solution for enterprise collaboration, it was unprepared to become a consumer-oriented communications tool overnight as COVID-19 lockdowns and stay-at-home directives led to an exponential growth in the use of its videoconferencing service.
Not only did companies large and small suddenly need a tool to connect and collaborate remotely, consumers increasingly adopted video communications to maintain social relations with friends and family, and educational institutions relied on them to facilitate remote video-based learning. With the explosion in Zoom usage have also come the technical challenges of quickly scaling up the service, the almost instantaneous pivot from an enterprise to a consumer business model, and the substantially greater scrutiny that comes with increased popularity. 
This increased scrutiny uncovered a series of privacy and security flaws including 'zooombombing,' i.e., unauthorized users hijacking a Zoom meeting with unsavory content. While the company has been rightly castigated for past missteps and even banned by some school districts and the government of Taiwan, management has responded with a new focus on user privacy and meeting security, most recently exemplified by the Keybase acquisition. We expect user privacy and meeting security to remain high priorities, though the company's primary focus will simply be on keeping the service up and running in the face of burgeoning usage. 
Zoom's value proposition for its business customers is to provide simpler, richer, more intuitive, and cheaper communications services, rather than just conference call solutions. The company leverages the essentially limitless bandwidth of internet-based communications, combined with its own web-based cloud software, to provide a platform of 'video first' services. Zoom's services include video, voice, chat, and content-sharing across devices, from complex legacy conference room systems to individual cellphones.
The company uses a 'freemium' model to drive increased usage through its basic plan, which gives 'hosts' free access to Zoom Meetings and certain core features, but limits the number of participants and the time of each meeting to 40 minutes.
The lowest paid subscription tier is only $15 per month. A host is anyone who initiates a Zoom meeting, and subscriptions are based on the number of hosts in an organization, not on usage. The company's paid subscription tiers, Pro, Business, and Enterprise, provide incremental features and functionality, including higher participant limits (to the tens of thousands for a single meeting), administrative controls, and reporting. Subscriptions are monthly, annual or multiyear, with monthly subscriptions tailored to small businesses (under 10 employees) and offered on a do-it-yourself basis from the Zoom website. By contrast, long-term subscriptions are aimed at larger enterprises and handled by the company's sales force.
Zoom recognizes revenue on a pro rata basis over the term of the subscription. Industry tracker IDC defines Zoom's market as the 'Hosted/Cloud Voice and Unified Communications, Collaborative Applications and IP Telephony segments of the Unified Communications and Collaboration market.' IDC estimates that by 2022 these market segments will represent a $43.1 billion opportunity, which we take to be Zoom's total addressable market. Since the COVID-19 lockdowns, that may well be an underestimate. Capitalizing on the viral popularity of Zoom Meetings, the company is using its own direct sales force, the online channel, resellers, and strategic partners to drive upgrades to paid service tiers, sell add-on offerings, and expand its services to customers enterprise-wide – the vaunted SaaS 'land-and-expand' marketing model. 
The partner channel currently generates just 10% of revenue, though we expect this share to increase as enterprise sales and international growth become a greater management focus. In FY19, more than 50% of Fortune 500 companies had a least one Zoom paid host, though only 4% of these companies contributed more than $100,000 in revenue. Management sees this gap as a large market opportunity. The company tracks its success in converting customers from free to paid services through its net dollar expansion rate, which compares subscription revenue from the same set of customers over time. The trailing 12-month net dollar expansion rate remained above 130% in 3Q21, in line with growth in recent quarters. Zoom calls Zoom Meetings 'the cornerstone' of its platform. 
Zoom Meetings provides HD video, voice, chat and content-sharing across devices. While conference calling has been around for decades, Zoom sees a need for its 'video first' systems stemming from strong secular business trends, including: – the growing geographic separation of enterprise employees due to increased working from home and development team off-shoring; – the need for greater collaboration in accelerating product development cycles; – the drive toward deeper engagement among employees, customers, and partners/suppliers; – the increasing popularity of video communications among millennial employees who already rely on this technology outside the workplace. COVID-19 effects have accelerated these trends. 
Zoom expects to ride these trends by providing reliable, high-quality communications services that are easy to deploy, use, and manage. "Zoom provides reliable service by using a proprietary next-generation multimedia router and a globally distributed cloud infrastructure to determine the optimal data centers and paths to connect participants in a meeting" (source).
Zoom sees an opportunity in helping companies manage disparate communications systems by providing a unified platform at a lower cost. Zoom has also begun to pursue individual industry verticals, including high tech, healthcare, and financials. As noted above, the company plans to increase wallet share by developing and selling a range of add-on services that can be integrated with other enterprise software. For example, Zoom Rooms is the company's video conference room solution. 
Zoom Conference Room Connector acts as a bridge to the systems of legacy conference call providers (e.g., Cisco and Polycom/GoToMeeting). Similarly, Zoom Phone, launched in February 2019 in the U.S. and Canada and in the U.K. and Australia in 2Q19, is an add-on cloud phone system intended to replace legacy PBX phone systems. Zoom Video Webinars, which integrate with Facebook Live and YouTube, enable users to conduct large-scale events. In addition, Zoom for Developers allows third-party developers to build custom applications on top of the Zoom platform and then publish them on the Zoom App Marketplace. 
The company sees the development of its third-party ecosystem as a key growth strategy. As might be expected, international expansion is another growth vector for this communications start-up. The company's initial focus has been developed country markets in North America, Europe, Japan and Australia. Zoom Phone launched in Ireland, New Zealand, and Puerto Rico in 3Q19 and became generally available in 11 more European countries in March 2020. These were in addition to several already developed markets: the U.S., the UK, Canada, and Australia. Zoom phone service is now available in 40 countries.
FINANCIAL STRENGTH & DIVIDEND
Our financial strength rating on Zoom is Medium, the midpoint on our five-point scale. The company had cash and cash equivalents and short-term investments of $1.87 billion at the end of fiscal 3Q21. It generated trailing 12-month free cash flow of $1.04 billion in 3Q21, up 1,000%. The company has no debt, but does have $61 million in long-term operating lease liabilities. As an early-stage tech growth company, Zoom does not pay or plan to pay a dividend.
MANAGEMENT & RISKS
The market has bid up ZM shares in the midst of the COVID-19 epidemic as investors expect Zoom to continue to benefit from the new work-from-home paradigm. However, it remains unclear whether Zoom can convert a substantial proportion of the new free users into long-term paying subscribers or whether smaller monthly subscribers will abandon the service as coronavirus vaccines become available and life begins to return to normal. 
Further, since Zoom employs a 'fremium' business model, it has had to invest resources to meet the growing demand for its services without a matching increase in revenue. The investment in these incremental resources may not provide a return if the bump in free users ultimately fails to lead to conversion to paid subscriptions. While Zoom has posted GAAP earnings in eight of the last nine quarters, it has also recorded net losses off and on in recent years. Looking ahead, we expect management to invest in scaling up operations, particularly sales and marketing, and in developing new technology, though its efforts may not generate the expected results.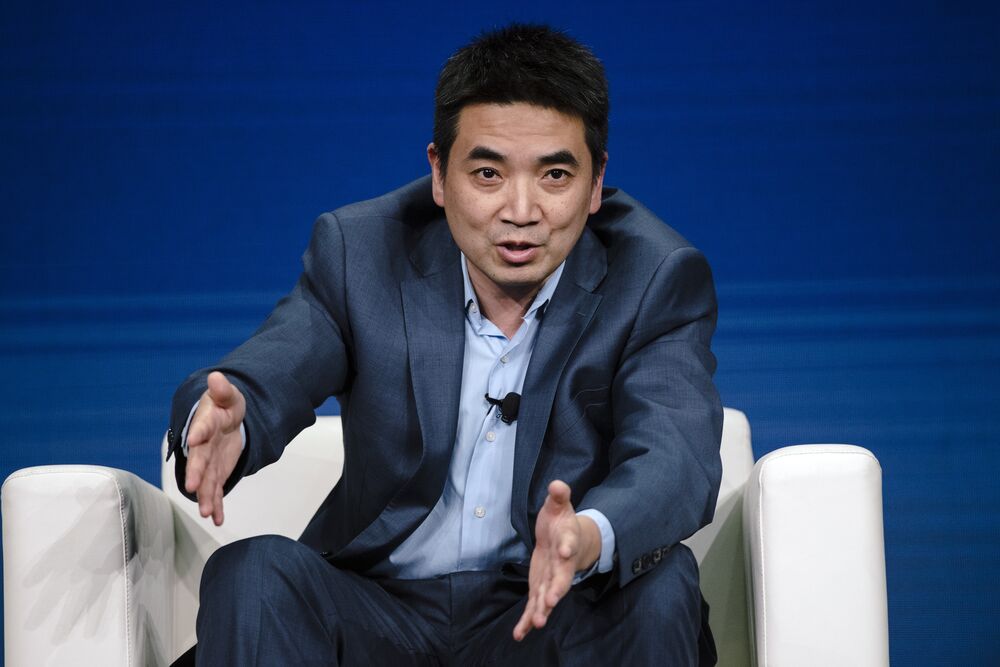 These risks are exacerbated by the company's limited operating history. Investors could lose faith in the company, and the share price could plummet if operating results are erratic or disappointing. Management will also need to skillfully manage the company's growth as it enters new markets and expands internationally. As the company targets the large enterprise market, sales cycles are likely to lengthen, which could increase the variability of revenue and profits. Zoom competes against two of the giant incumbents in the software/communications industry. 
Cisco, with its Webex enterprise communications system, is probably Zoom's primary competitor. In addition, Microsoft has its Skype for Business offering. The good news is that for these giant competitors, the Hosted/Cloud Voice and Unified Communications, Collaborative Applications and IP Telephone segments (based on IDC's definition) represent a small, noncore part of a large business and could be something of an afterthought. By contrast, these segments are Zoom's sole focus. 
The bad news is that Cisco and Microsoft have vastly more resources than Zoom. If they decide to focus on these niches, they could substantially increase the competitive pressure on Zoom or even drive it out of business. Smaller incumbent LogMeIn, with its Polycom and GoToMeeting conferencing solutions, also competes in the same space. Zoom is subject to the usual risks of a high-growth tech company. 
Cyberattacks, breaches of customer data, or service outages could damage the company's reputation. Since Zoom sells into the enterprise technology market, a decline in overall demand for enterprise technology could hurt Zoom's share price. The company must also manage the transition from its current high-growth phase to a period of slower growth, while also building its product portfolio, developing its sales force, and expanding margins. It must also ensure the reliability of its service platform and the smooth integration of its software with subscribers' legacy systems. Zoom operates in an industry with considerable intellectual property development, and faces a range of IP-related risks. In particular, adverse rulings in patent infringement cases could force the company to pay confiscatory license fees, design patent workarounds, or abandon certain technologies. 
Additional technical and legal costs related to this litigation could have a negative impact on the company's results. While Zoom's revenue has tended to build through its fiscal year (ending in January), its profitability has been seasonal. The company's fiscal 3Q (ending in October) is its weakest profit quarter of the year due to costs related to its annual Zoomtopia users' conference. Provided that Zoom continues to penetrate the large enterprise market, its sales cycle will likely lengthen as larger deals generally take longer to negotiate and close. This could lead to choppier revenue growth and cause the company to fall short of investor expectations. As is often the case with tech startups, Zoom has dual classes of common stock. 
Class A shares are publicly held and have one vote per share. Class B shares are held by the original (pre-IPO) investors and have 10 votes per share. As a result, the original investors have a controlling 99% interest in the company. Founder and CEO Eric S. Yuan owns 19% of the company's outstanding stock with 21% voting power. The concentration of voting power in the hands of original investors and management could be detrimental to the interests of public shareholders. We note that 80% of the company's R&D staff is based in China. This raises the company's risk profile on a number of fronts. Macroeconomic and political risks have increased substantially with the souring of Chinese/American relations. 
Enterprises and public institutions could be very wary of entrusting sensitive communications data to a company with such a significant Chinese presence given the possibilities that Zoom could become subject to Chinese government interference, spying, or intellectual property theft. Mr. Yuan has noted that the company been building up its engineering operations in the U.S. Eric Yuan, Zoom's founder and CEO, was one of the founding engineers of Webex in 1997, and went to Cisco when it bought Webex in 2007. Mr. Yuan remained with Webex as a vice president for engineering until 2011. 
After leaving Cisco, Mr. Yuan founded Zoom. Kelly Steckelberg has been the company's CFO since November 2017 and also comes from Cisco Webex. In addition, she has served as the CEO, CFO, and COO of online dating service Zoosk.
COMPANY DESCRIPTION
Zoom Video Communications is a video-first cloud-native scalable communications system for enterprises designed to facilitate video, voice, chat, and content-sharing across devices and locations through its Zoom Meetings and Zoom Phone applications. Zoom was founded in 2011 and completed its initial public offering on April 18, 2019 at $36 per share. Zoom derives about 20% of revenue from outside the U.S.
VALUATION
ZM shares have traded between $61 and $589 over the last year. The shares have risen 540% year-to-date, compared to a capital return of 42% for the NASDAQ and a 19% gain for the Nasdaq Telecommunications Index. However, ZM shares have fallen 29% from their mid-October high as positive coronavirus vaccine news has promised an eventual end to at-home isolation. 
As the pandemic intensified earlier this year, investors bid up Zoom as a pure-play in the market for remote business communications and conferencing. The trailing EV/revenue multiple is 60, well above the peer median of 19. On a forward basis, the EV/revenue multiple of 36 is also far above the peer average of 6. Our DCF analysis indicates a fair value of $240 per share, below current levels. 
We are maintaining our near-term HOLD rating. On December 2 at midday, HOLD-rated ZM traded at $416.65, up $10.34.
Source: Argus